Share This Article
Summer is here and it's officially time to get outdoors and have fun! It's often when we are outside that we really can see the effects of our choices on the environment, but there are ways to enjoy the sunny season in an earth friendly way. As always it is a matter of choice: what we buy, what we bring with us and what we leave behind. To inspire Wayajers to make the right choices for their upcoming summer travels, we put together this list of the "hottest" products perfect for any eco-conscious traveler.
Blue Lizard Australian Sunscreen
Recent research and studies show that oxybenzone, a common chemical in spray-on and lotion sunscreens, contributes to coral bleaching, the killing of coral reefs, and the overall destruction of ocean life. Be a more eco-conscious beach goer this summer by swapping out your normal sunblock for Blue Lizard Australian Sunscreen.
Blue Lizard is a mineral sunscreen and a tried-and-trusted alternative to chemical sunscreens. Made with zinc oxide and titanium dioxide, it delivers chemical-free, physical sun protection that's gentle enough for the little ones. Mineral sunscreens are also a good choice for those with sensitive skin, eczema or rosacea.
From the name, you've probably guessed that Blue Lizard Australian Sunscreen is from the land down where extreme UV rays make strong sun protection a must. For twenty years, their products were available only through dermatologists' offices, but now you can order the products from wherever you are.
Luci Outdoor 2.0 solar powered string lights
What situation can't benefit from little glowing fairy lights? The Luci Outdoor 2.0 solar powered string lights come with two clips and be attached anywhere. Take them on your next glamping trip or place them on your patio. The lights are also lightweight and collapse down to just one inch so when you're out and about, there's plenty of room for all the other essentials.
These 18 feet (5 meter) long lights have 20 warm white LEDS and can be used on a low (15 Lumens), medium (50 Lumens), or high (100 Lumens) setting. They last up to 20 hours on the low setting. To charge them takes about 12 to 14 hours in direct sunlight or 6 to 8 hours via USB. When these lights are powered up you can also charge your smartphone using the USB.
MPOWERD, the company behind the Luci string lights and other solar products, also has an option on their website to donate solar lights to the Save the Children organization.
Buluh Bamboo Straws
These bamboo straws are biodegradable, sustainable, and organically grown. Buluh Straws are also strong and durable and have no inks or dyes. Each eight-inch reusable straw is look adorable in any drink, especially the island-inspired ones! Piña colada, anyone? (Everyone?)
Handcrafted by artisans in Bali using rare Bali mountain bamboo, drink with a bit of flair while knowing that you are supporting these craftspeople. Buluh Straws come packaged in a 100% cotton bag and include a straw cleaner.
Scrubba Laundry Wash Bag
Whether you're camping or staying in a hotel, the Scrubba Laundry Wash Bag is a lightweight mobile laundry machine. Just put your dirty clothes in the bag, add water and soap, seal and scrub. Rub clothes against the Scrubba's internal washboard for 30 seconds 
for a quick traveler wash or for three minutes for a machine
-quality wash.
The best part is the Scrubba only uses three to six liters of water per wash. And while the Scrubba isn't that cheap, it retails for US$55, think about how much money washing your clothes can cost in a hotel or in a laundromat. So you can easily make your money back with just a few loads of wash. Most importantly this eco-friendly product uses less water than a commercial washing machine and no energy except for you!
The idea for the Scrubba wash bag came about when the founder was in Africa to climb Mt Kilimanjaro. He knew about washboards, but they're bulky and still require a sink or bucket.  It was then Ash Newland had the revelation of incorporating a highly flexible washboard into a waterproof sealable bag. The company also donates cash to projects that provide access to clean drinking water around the world for those in need.
Rainbow Hemp Sandals
Rainbow Sandals make strong, quality footwear out of hemp. These strong fibers are durable and long-lasting. With double-stitched straps on the sandals, reviewers say these flip-flops last for years!
Rainbow Sandals were established in 1974 in Laguna Beach, California by Jay Longley. The shoe wear is made using specially formulated glue to keep the layers together and the straps in place, so you don't have to worry about broken sandals littering the beaches. Jay personally formulated the various densities of sponge rubber with "memory" to mold to individuals' feet so these are the ultimate in comfort.
Rainbow Sandals also gives back to their community and country by donating sandals to over 20 organizations including Soles for Souls in Haiti, the YMCA, the Mission Basilica San Juan Capistrano, and the Wounded Warrior Project.
GoSun portable solar cooker
After a long morning disassembling a solar water-heating device, Patrick Sherwin realized the vacuum tubes sitting next to him might be able to reheat his lunch. When the food came out hot and tasty, it was an epiphany and the GoSun portable solar cooker was born. Having volunteered in Haiti and Latin America and seeing energy poverty first-hand, he knew his design could make a difference. He even has his own solar cooker favorite recipe, a medley of seasonal root veggies with a light seasoning.
So when you're out enjoying the wilderness, this two-pound cooker is a light addition to your camping, hiking or beach gear. It not only cooks veggies and proteins in 20 to 40 minutes, the device also boils water. After all, sunrises are always better with coffee.
Picnic Plus 4 Person Eco Basket
Crafted with sustainability in mind, the Picnic Plus 4 Person Eco Basket is made from all-natural materials and renewable resources. This beautiful hand-woven willow basket is lined with dye free cotton and comes fully equipped with everything people would need for a picnic.
There's an eco-friendly set of four Bamboo fiber plates, Bamboo utensils, napkins and a Bamboo cutting board plus four wine goblets made from recycled glass. Let the outdoor sun and fun festivities begin!
Matador Pocket Blanket
When you take the Picnic Plus Eco Basket out, be sure to use the Matador Pocket Blanket for a trip to the beach or to an outdoor concert. It's all in the name… Pocket. This water repellent, puncture resistant blanket literally fits in your pocket but can seat two to four adults. It also folds up in seconds. It's 63 by 44 inches (160 by 110 centimeters) large and has built-in corner stakes and weighted corners and sand pockets for windy days.
Available in four colors, red, alpine green, black, and ocean, for every ocean Pocket Blanket sold, Matador will remove one pound of trash from waterways.
Green Goo Bugs Be Gone Insect Repellent
Finally, an outdoor spray that works, and is safe to spray directly on your skin. The natural bug repellent properties of yarrow and sage are infused into witch hazel then combined with a potent blend of essential oils. Green Goo Bugs Be Gone insect repellent is made in the U.S. with 100% all natural herbs and oils. This product not only smells good, it also safely repels mosquitoes, gnats, flies, fleas, and ticks. And, Green Goo is a female-owned family operated business to boot!
Davy J Swimwear
Davy J Swimwear is made in Britain and their first collection uses 100% regenerated nylon yarn from waste including spent and ghost fishing nets. An average of 640,000 tons of fishing nets are left in the oceans every year. For every ton of waste nets collected there is enough nylon regenerated to create more than 10,000 swimsuits.
Fashioned with a style that you can go swimming in and still look sexy, the bathing suits are designed to last longer which combats the throwaway fashion trend. The double lined, high elastane composition provides extra strength, durability, and shape. With hidden rubber edging and cross back designs, they're built to ensure you exit the water in the same condition as you entered it. Covered.
The company also supports a closed-loop resource system. While the suits are built to last, when they do reach the end of their life, users are encouraged to return them. Davy J will find a way to reuse them!
Enjoy earth friendly summer fun!
We hope these product suggestions will inspire you to spend more time outdoors, so grab your gear and get out into the greenery or hit the beach and enjoy the sun and fun. With our list of eco-friendly summer gear you'll be helping out yourselves, as well as the great outdoors.
If you need some ideas for your next responsible vacation, just enter your favorite activity (e.g.: yoga, hiking, surfing, wineries,…) in the search box on the Discover page and browse the results.
And remember, when outdoors enjoy responsibly!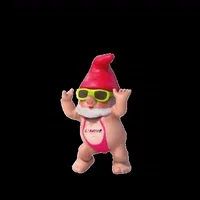 Share This Article